Start Alcohol 120% or Alcohol 52%
Go to the Image making Wizard steps on how to this can be found
here
Choose the Drive where your Disc is to be found as the Game is on a DVD we do not need to choose a Datatype.
If you wish to know which protection the DVD has, you could use third party programs such as Protection id
Or check our
Game Protection Database
As the Game i wish to copy is protected with Securom 7 I have enabled Data Position Measurement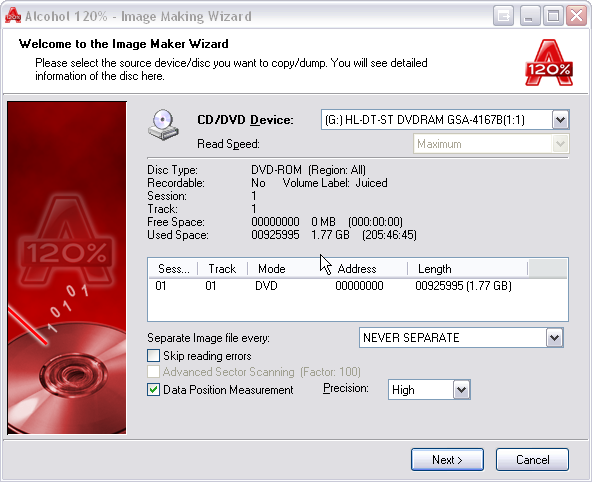 The Data Position Measurement Precision I have left on High
Click on "Next"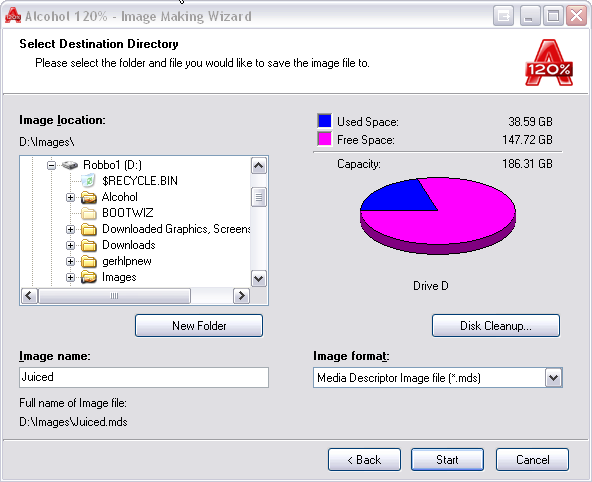 Here you can choose
Image Name – the name of your Image
Image Format – the Format of your Image recomeded is Alcohols MDS format
Image Location – Where you wish to save your Image to
Once you have made your choices click on "Start" to begin the Image creation
A Window will pop up asking you to make your choices for reading the DPM from Disc generally a higher speed is recomended for DVDs.
Click on "OK" the DPM will now be read from Disc, once DPM has been read Alcohol will read the rest of the Disc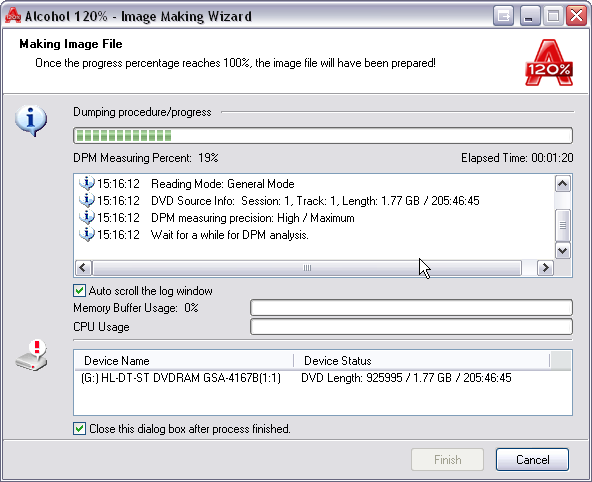 Your Image has now been created you can either Burn it to Disc or mount it in a Virtual Drive.