Start Alcohol and choose the Image making Wizard.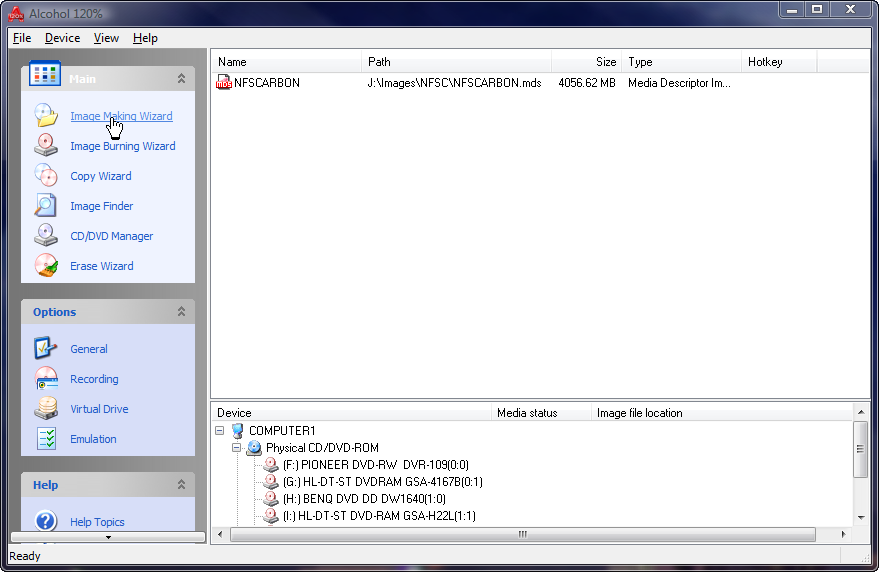 In The Image Making Wizard navigate to the Drive where you have your Disc.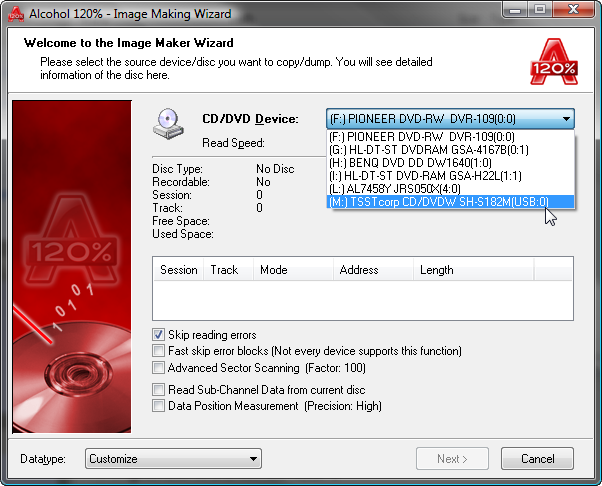 Due to the fact that the Game is on a DVD there is no need to choose a Datatype,.
Click on Next and choose where you wish to save your Image, Edit the Image name and choose the Image format,
Please note:
for DVD you can only use Alcohols MDS format.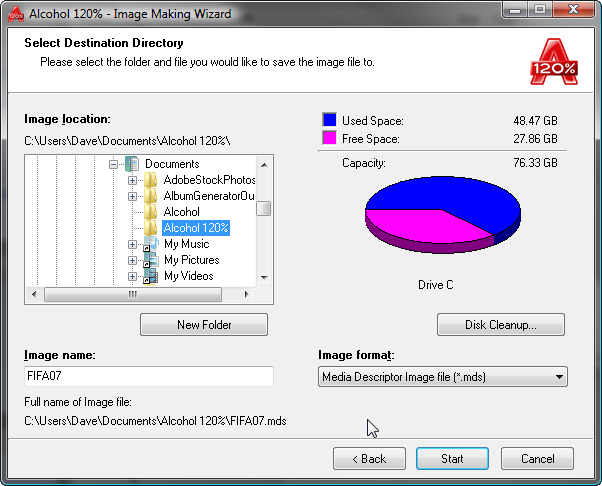 Click on start to create your Image.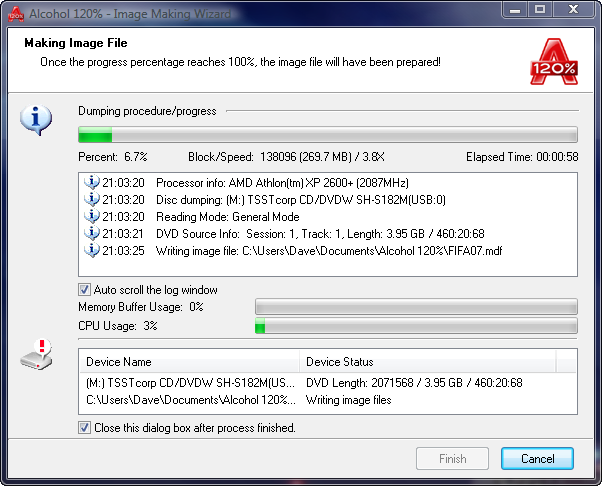 Once your Image has been created you can the either mount it to a Virtual Drive or Burn it to Disc using
RMPS & RMPS Emulation due the Hardware limitations of DVD Burners burning Safedisc protected Games to disc.