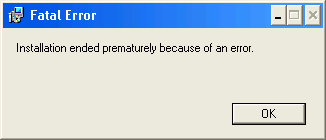 If you recieve this Error or if the Installation is stopped due to Error 25002 with the following Message.
QUOTE Some driver has invalid name or conflicts with other file or service in system. Please choose other driver names or make sure you have rebooted after removal of sofware using same names.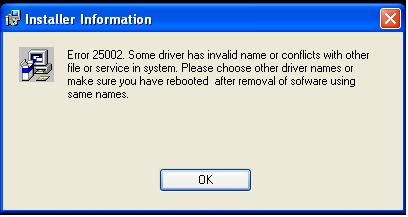 Then please start Regedit then go to
HKey_Local_Machine\System\CurrentControlSet\Services
here you should fínd the Keys for the Alcohol Driver in the current Version 1.9.2.1705
a347bus
and
a347scsi
,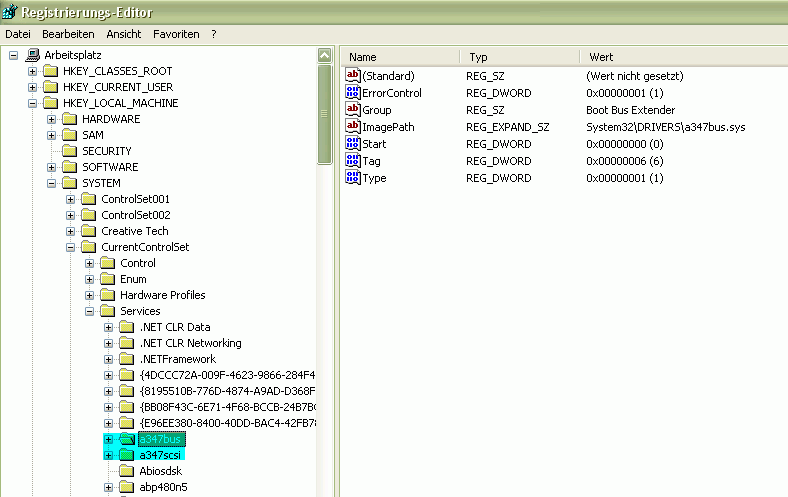 You also need to delete these Keys and remove the corresponding files from Windows\System32\Drivers folder, reboot your Computer and reinstall it should now install without any problems.
Please note:
in the version 1.9.2.1705 through1.9.5.2802 the Virtual Drive drivers will be
a347bus
and
a347scsi
in the Version 1.9.5.3105
Vax347b
and
Vax347s