Start Alcohol 120% or Alcohol 52%
Insert your Disc in your CD/DVD Drive
Go to the Image Making Wizard using either
File – Image Making Wizard in the Menu

Or
Image Making Wizard uisng the Icon on the left hand side of the screen.

You will see the following Window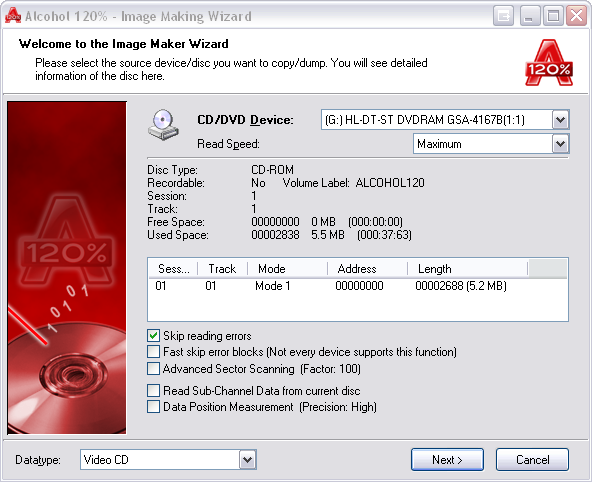 Here you will be able to choose the Datatype needed to copy your CD using the Dropdown Menu if you are copying a CD.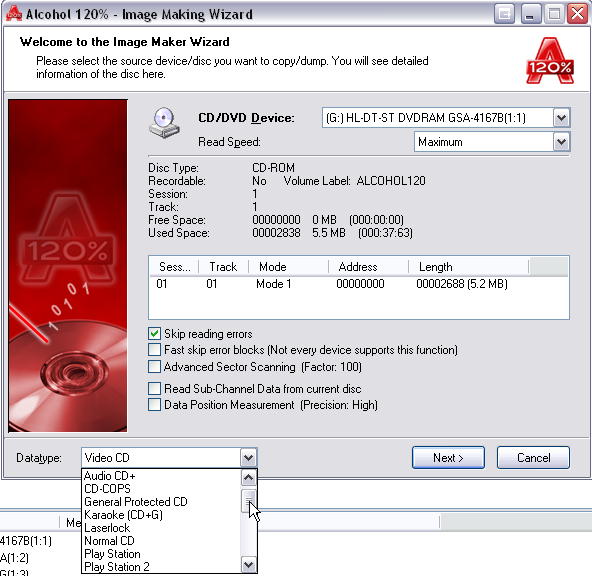 If you are copying a DVD it will not be possible to choose a Datatype as they are not needed for DVD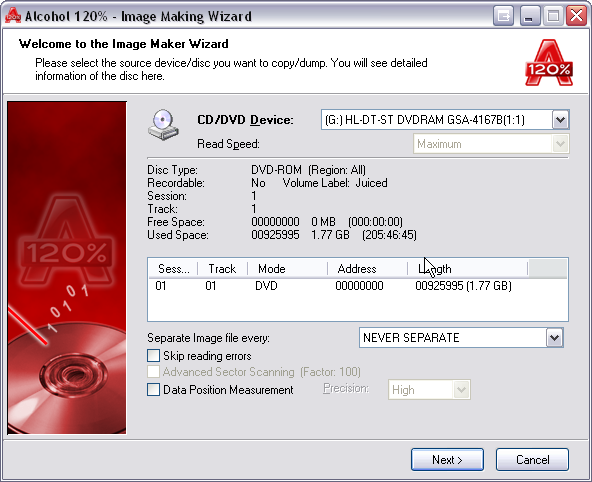 In this FAQ we will be showing you how to copy a unprotected CD
Choose a Datatype in Dropdown Menu that corressponds to the type of Disc used or the protection used on the Disc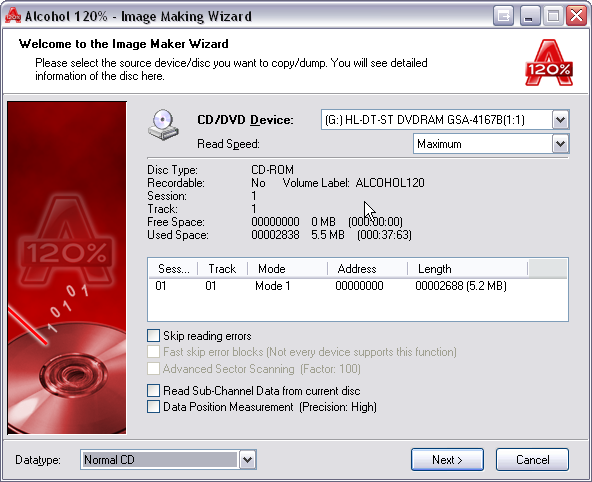 In this case as the Disc is not protected I have chosen the "Normal CD" Datatype, once you have chosen the Datatype click on "Next".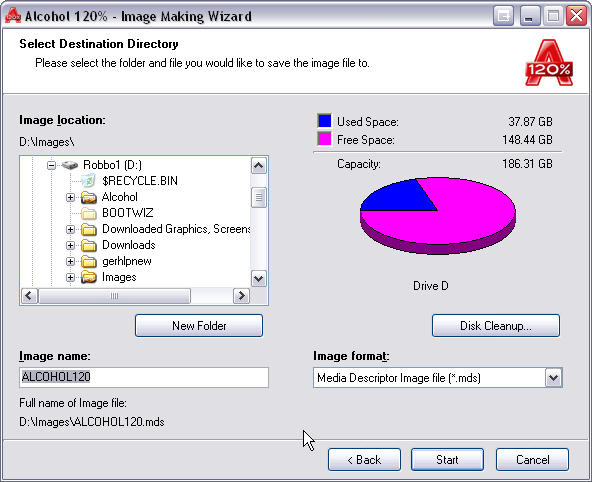 In this Window you can choose the following.
Image Name – the name of your Image
Image Format – the Format of your Image recomeded is Alcohols MDS format
Image Location – Where you wish to save your Image to
Once you have made your choices click on "Start" to begin the Image creation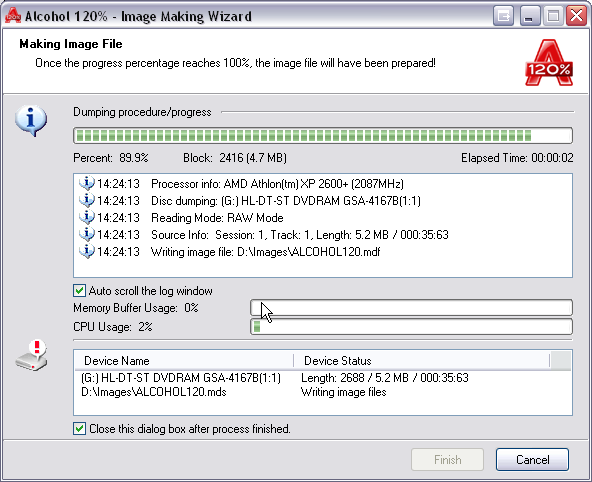 Your Image will now have been created