1.
If your Image File cannot be seen in Alcohols Main Window you can add it by doing the Following, In the Menu click on
File/Open
a Window will Open where you can choose to add to the List in Alcohol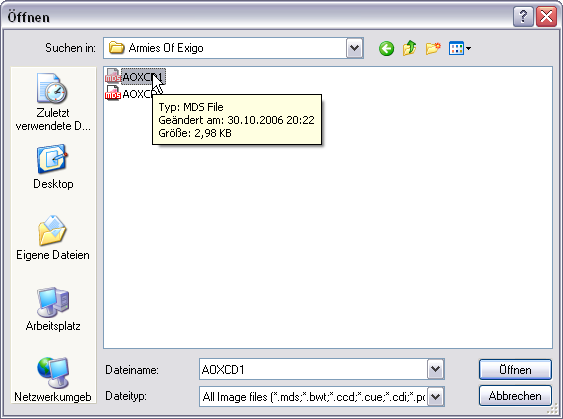 2.
In Alcohol Main Window choose the Image File that you wish to mount.

3.
Right click on the Image File in the Dropdown Menu that Appears go to
Mount on Device
(here you can choose which of your Virtual Drives will have the Image mounted.)
With One Virtual Drive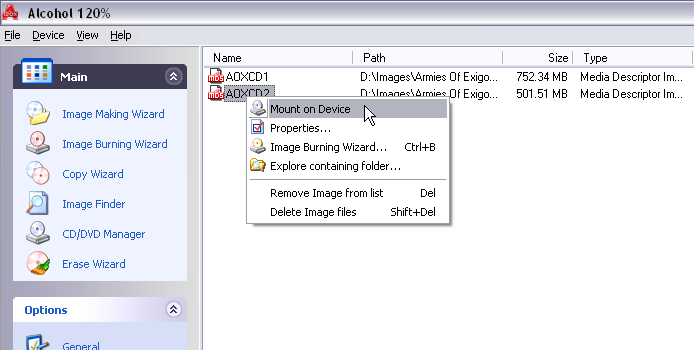 With more than one Virtual Drive