visit our Homepage
www.alcohol-soft.com
and
Log-In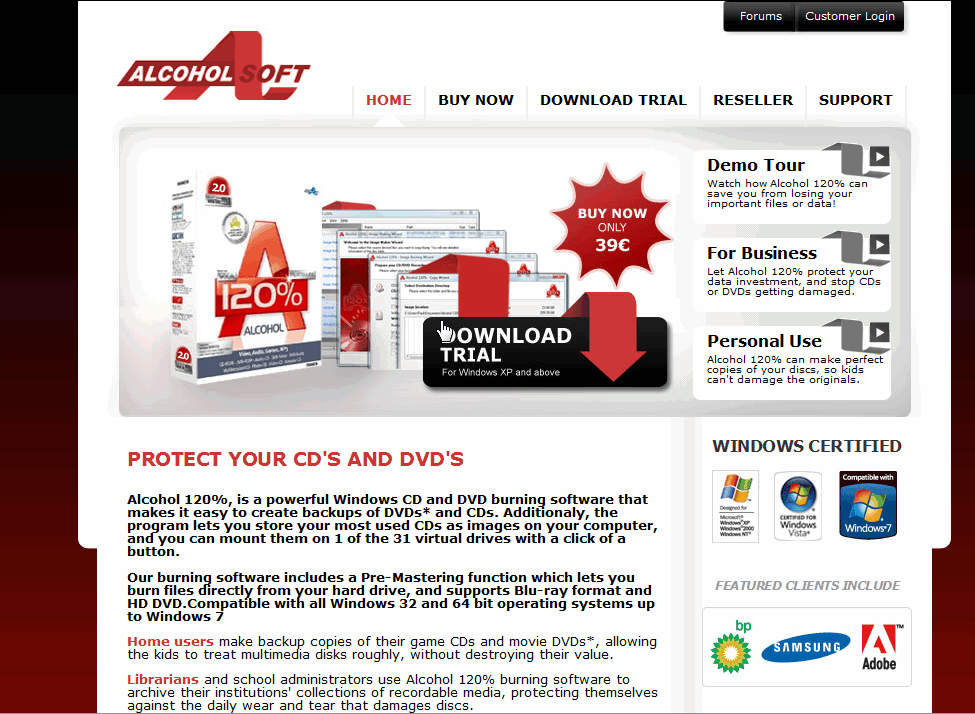 to
Log-In
you will need to enter your Email Adress and the Password that you setup when you Purchased Alcohol.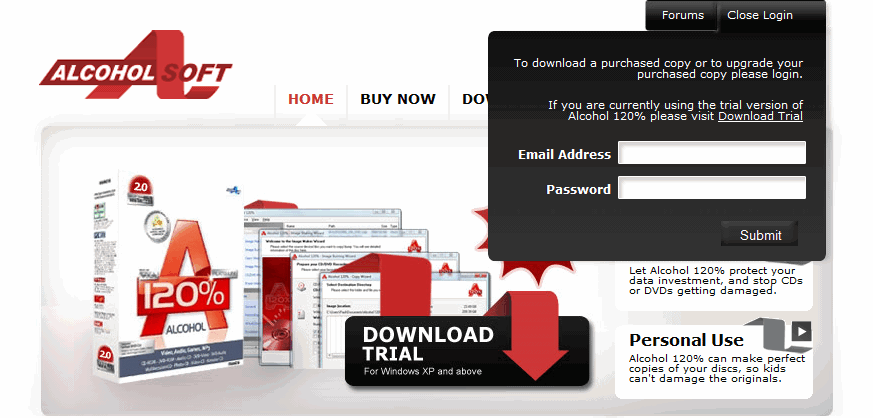 After you are
Logged-In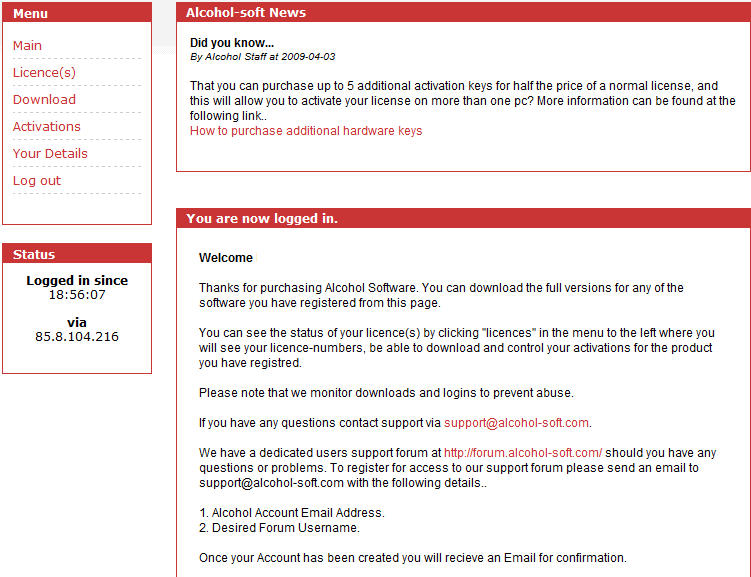 Click on Download in the Menu on the Left hand side of the Homepage you will see.

you should now be able to click on the Link "1.9.8.7612 version Alcohol 120% release date 24-04-2009" and download Alcohol.
To download the Trial Version of Alcohol simply visit
http://trial.alcohol...wnloadtrial.php
where you will be able to download the Trial Versions of our Software products.