To be able to play your Safedisc protected Game from Disc you will need to
burn the Image to Disc with Burn RMPS to Disc enabled.
Mark the Image that you wish to burn to disc in Alcohols main window.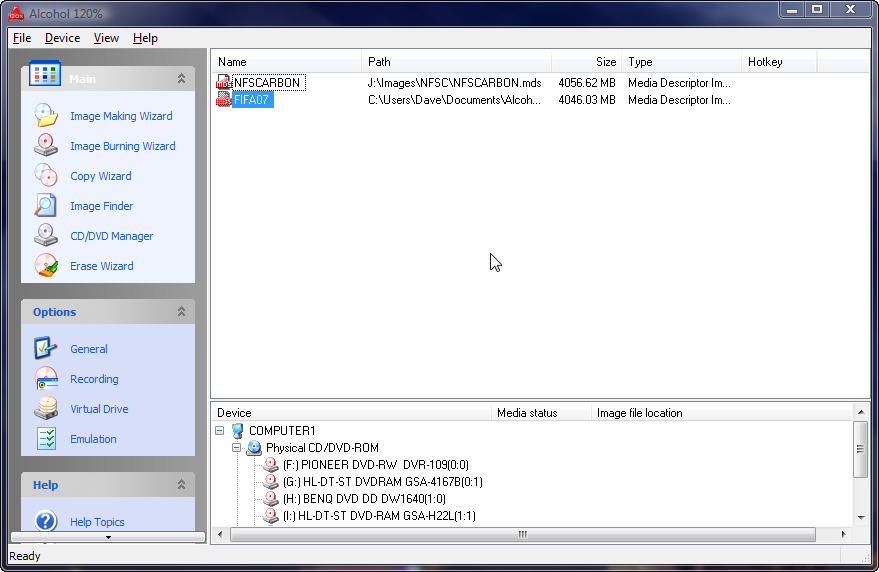 Start the Image Burning Wizard.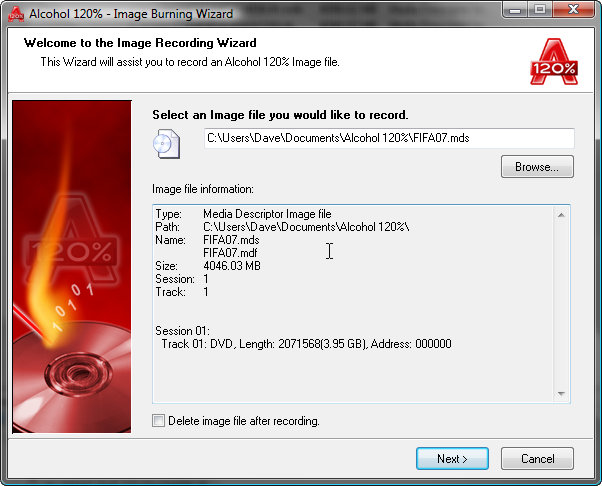 If you have already marked your Image it will already have been selected, if not
Browse to where you have save your Image and choose it, then click on next.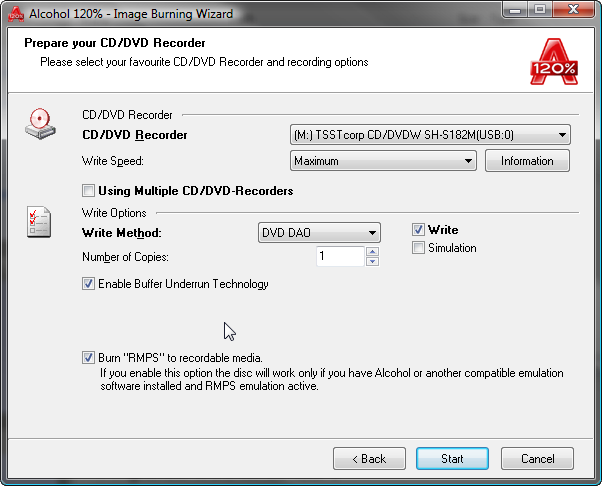 Check "Burn RMPS to recordable media" then click on start to burn.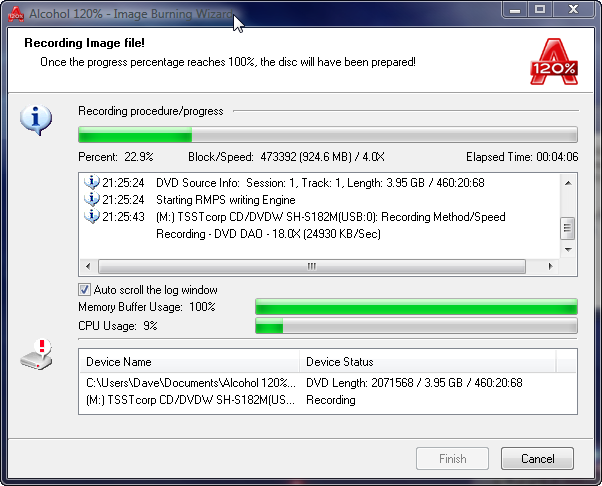 Once your Image has been burnt to disc you will need to enable RMPS Emulation.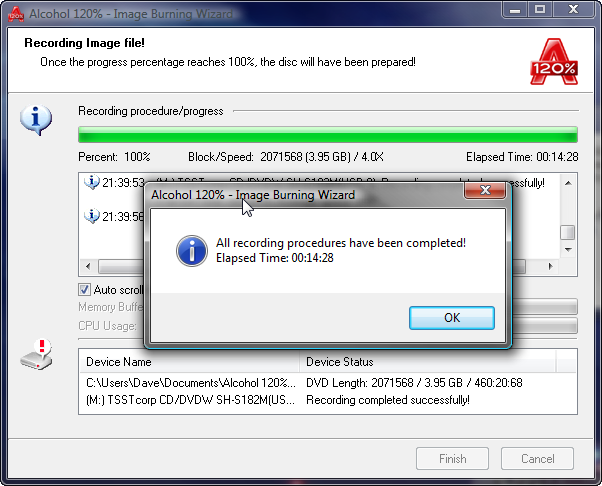 To enable RMPS Emulation go to Options then Emulation and check RMPS Emulation.