Start the Xtra Wizard in Alcohol.
Click on Next.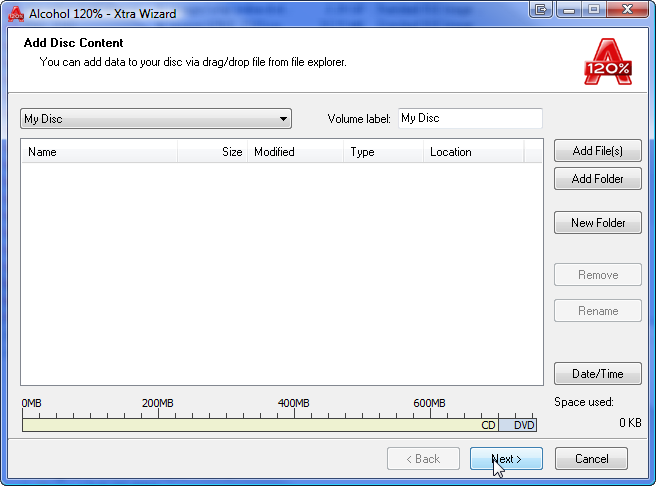 In the Next Window you can choose whether you wish to create a new
Folder or add Folders or Files that will be included in your image. You can
also change the Volume label that is set to My Disc by default.
By use of the Date/Time Button you are able to edit the Date and Time Properties
of your image
For this FAQ I will add a Folder and File to the image.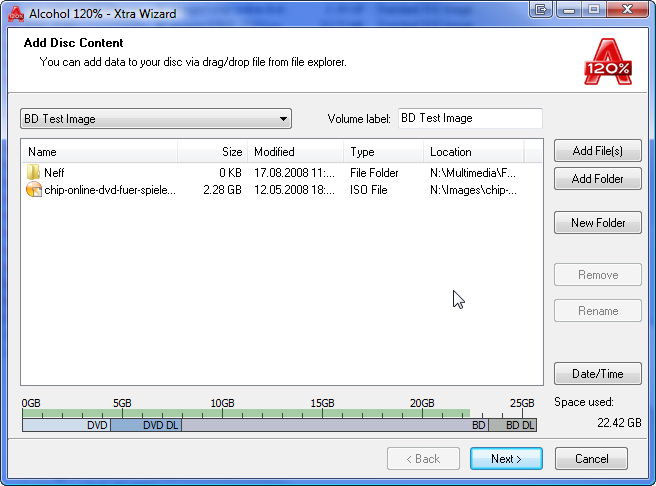 Under the main area you will see the size of your Image in this case almost 23GB
Please note that you still need to have blank media that is big enough for your image
if you intend to burn to disc.
Click on Next.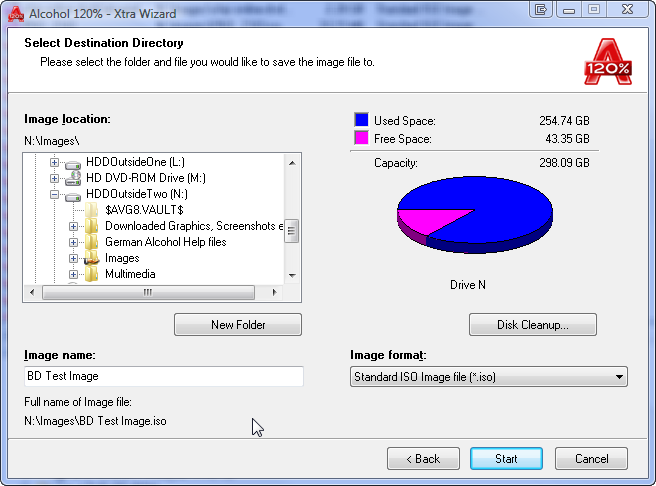 In this Window you can choose where you wish to save your image to, you can also change the
Image Name if needed, your Image will be created in ISO format.
Click on Start.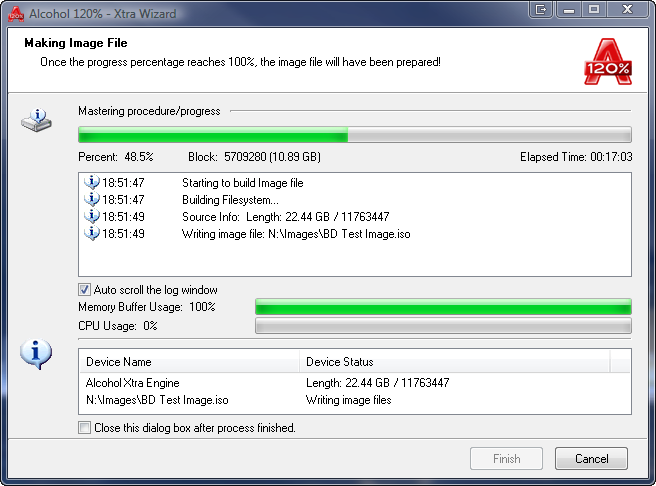 Click on Finish, your Image has been created.